72 internet experts interviews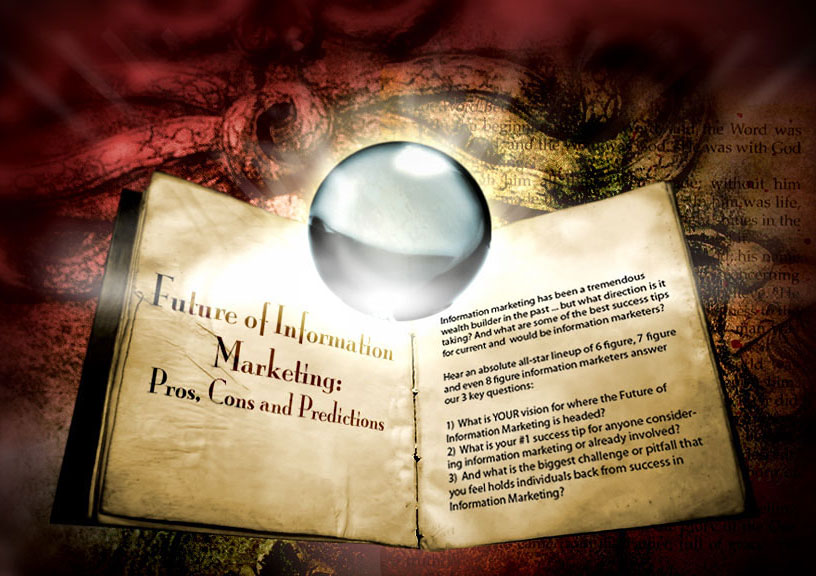 The next best thing to being able to predict the future…
Listen In As 72 of THE Leading Information Marketing Experts of This Industry Share Their Future Trends Predictions and Give You An Early Insight Into Where They See A LOT of

Profits

…
In These Short 15-Minute Audios, They'll Also Give You Their #1 Big-Money Success Tips and Their Costly Mistake To Avoid Tips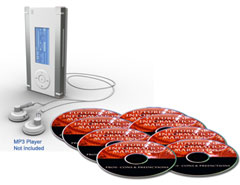 Rs 9700 /- only
Get it FREE if you refer a friend and enroll for Seminar.
SUBJECT: Future Profitable Trends Predictions and #1 Success Tips From A True All-Star Line-Up, THE Leading Authorities In Information Marketing
This expert panel audio series (and later full course) isn't your typical rambling 45-90 minute call with 10 minutes of actual quality content. You are short on time and can't afford to hunt for the 10 minutes of nuggets in a 90 minute audio. These are closely structured calls with the exact same 3 questions being asked of each expert. Each call is approximately 15 minutes long and FULL of hard-hitting predictions and success tips.
We asked each Future of Information Marketing panelist these same THREE QUESTIONS:
As a proven and respected leader in this industry…
(1) What is YOUR vision and prediction for where the Future of Information Marketing is headed?
(2) What is your #1 success tip for anyone considering information marketing or already involved?
(3) And what is the biggest challenge or pitfall that you feel holds individuals back from success in Information Marketing?
Below are just some of the top information experts you will learn from…
The All-Stars of Information Marketing Provide Their 2009 Big-Money Trends Predictions and #1 Success Tips… REGISTER NOW (for Free) To Find Out How YOU Can Listen In … And Get The "Recap" Series Summary Audio for Free!!

The All-Stars of Information Marketing Provide Their 2009 Big-Money Trends Predictions and #1 Success Tips… REGISTER NOW (for Free) To Find Out How YOU Can Listen In … And Get The "Recap" Series Summary Audio for Free!!
Jonathan Mizel

… one of the very first pioneers of internet marketing with 15+ years of experience, coined the term "Name Squeeze" and has brought a lot of innovations to internet marketing…

Ewen Chia

… the super affiliate's super affiliate. Ewen has built a brand (a well earned one) of being a top affiliate marketer.
Marc Harty

… 25 years of experience, 200+ awards won for his advertising, leading authority for how to utilize PR and media to gain massive web traffic

Chris Knight

… Christopher Knight is the CEO & publisher of the wildly popular EzineArticles.com community of over 130,000+ expert authors in 600+ niche markets
Rosalind Gardner

… author of the popular Super Affiliate's Handbook, top producing affiliate marketer, highly successful info marketer…




Paul Colligan

… a top expert on the subject of Podcasting and has worked with a long list of high profile clients. Paul brings A LOT of expertise to this call…
Ray Edwards

… the copywriter to the stars. This call ran twice as long as normal but I promise you, every minute is worth it. Out of all the great speakers we've featured in this series,

Eric Louviere

… copywriter and man of many projects
Mark Vurnum

… specialises in developing a business lead for offline businesses. His "lead generation" and CPA training is widely respected as best of the best.

Shawn Collins

… half of the mastermind behind the wildly successful Affiliate Summit series which quicky grew from 200 attendees to 3200!



Mike Dillard

… from ex-bartender to author of best selling marketing courses.




Jeremy Gislason

… has been around business all his life… He started online in 2003 and has been building an empire ever since.



Mike Paetzold

… Blogging expert and "the old bald guy".

David Frey

… publishes the Small Business Marketing Best Practices Newsletter …
Lisa Preston

… a delightfully clever, "underground" Internet Marketer, best recognized in Internet Marketing circles for her outstanding Graphic Design work…

Mike Morgan

… has been crowned "Million Dollar Mike" in the Internet Marketing community because of his knack for unleashing 7-figure buying frenzies.



Mike Filsaime

… Internet marketing innovator … one of the #1 leading authorities and most watched marketers in all of information marketing.




Gary Ambrose

… Gary 'The Ace' Ambrose is a very successful marketer in the internet world. He is also a web designer and programmer.



Randy Charach

… became an overnight success in the Internet Marketing scene in 2002. His eBook "Secrets of a Millionaire Magician" launched his online career and was followed by many more highly revered information products,

Alok Jain

… Viral marketing expert, list builder, info marketer. Over the last few years, Alok has sold millions of dollars worth of products as an affiliate.
Tiffany Dow

… former "ghostwriter to the guru's", top web2.0 expert




Carrie Wilkerson

… The Barefoot Executive, is a professional get results coach and mentor. A popular speaker and motivator, Carrie teaches list-building, viral strategies and the massive action mindset.
Reed Floren

… one of the hottest JV brokers in the IM market, tech and marketing whiz…




Don Morris

… owner of the 7 Dollar Secrets and 7 Dollar Script brand…
Mike Mograbi

… a silent-success with a fantastic business acumen. Founder and CEO of IMNewsWatch.com, the largest news-service portal catering to the internet marketing audience.

Alex Goad

… top-Clickbank merchant, author of Google Payload and other great info products…



Alice Seba

… stay-at-home mom turned copywriter turned expert and highly respected internet marketer…

Dylan Loh

… ClickBank and affiliate marketing expert…



Alvin Phang

… Blogging wizard, creator of Atomic Blogging, sought after speaker.




Jack Humphrey

… Widely recognized as one of the most accomplished and experienced online marketing experts today… author of Power Linking, downloaded by tens of thousands.



Suzanne Falter-Barnes

… Branding, positioning and PR expert. Has been responsible for clients getting featured in: Time Magazine, The Discovery Channel, Sixty Minutes, PBS, The New York Times, etc …




Tim Knox

… As a sought-after speaker, syndicated business columnist, contributing business writer for Entrepreneur.com, and self-professed Mama's Boy, Tim's unique perspective is enjoyed by thousands who listen to his radio show, read his columns, and hear him speak every year…
Dr. Mike Woo-Ming

… Dr. Mike built a passive income by starting his own internet business while still maintaining a 60 hour work week.




Leesa Barnes

… Award winning blogger, social media expert and author of Podcasting for Profit with over 15 years of experience.
Kristi Sayles

… CEO of Smart Author Software, Talk with Experts teleseminars host, internet marketing coach and passionate, full-time teacher…

Erik Stafford

… the Faster Webmaster himeself…



Stephanie and Greg Mulac

… a fun 2-for-1 interview with the Mobile Marshmellow Marketing Mulacs…

Sid Hale

… 10+ years of experience online. Developer of the fantastic RapidActionPro.com platform.
Bill McRea

… a fantastic insight from a man who helped build a $100,000,000.00 company and later started and sold an online business for $2 million and now works with a diverse number of information products…




Kevin Riley

… the man who provides the recipes to success for infopreneurs…
Jeff Mills

… the Napoleon Hill of outsourcing with over $2 million in online sales…

Willie Crawford

… 12-year multi-niche and multi-millionaire brand name expert who really needs no further introduction…



Doug Hudiburg

… a self-professed marketing geek who has held more management and consultant titles than I could list with products and services that cater specifically to infopreneurs…

Brian McElroy

… a ghostwriter turned "secret weapon, high-paid copywriter" to top marketers with several mid-ticket top-notch courses of his own…
Jim McCarthy

… Certified Professional Management Consultant, known as the "strategy partner" to Fortune 50 companies and internet marketers, with 25+ years of business and consulting experience.

Edmund Loh

… a Private Label Rights pioneer, creator of more than 212 PLR products …



Jason Dinner

… 6-figure earner after just 3 years online. Now works in partnership with some of the biggest names in internet marketing…

Michael Ambrosio

… has been doing business on the internet since 1999. He cut his teeth as a web host, starting not one, but TWO successful web hosting businesses.



Josh Anderson

… considered one of the foremost audio and video experts on the web. He knows the power and profitability of using multi-media in his products and on his websites, and how to do it in the most effective way possible…

Mark Anastasi

… In 2004 Mark Anastasi was a broke, homeless, down-and-out former security guard.
Michel and Sylvie Fortin

Michel is a multi-million dollar copywriter and owner of several successful websites.




Scott Allen

… the original social media expert, co-author of The Virtual Handshake, and as About.com's Entrepreneurs Guide, often the first information source for new entrepreneurs…
Harris Fellman

… well known for his humour, Harris has created a series of successful (and often entertaining) launches.




John Hostler

… the copywriting weapon of choice for many top marketing minds, having written copy for millions of dollars in product sales.



Vitaly Grinblat

… After 10 + years of direct sales in the financial services industry, became an online information marketer and direct response copywriter.




Ross Goldberg

… traffic strategist, internet marketer, coach, speaker and family man



Scott Stratten

… professional speaker, writer and jedi of viral marketing. Creator of 60 online movies (including 212 Degrees) with over 60 million views.




Marcia Yudkin

… recognized as one of the world's top creative marketing experts, author of 11 books, has a Ph.D. in humanities and over 17 years of success



Glenn Dietzel

… Sought out by Adobe Corp, Book Surge, consultants to 2 vice presidents and leaders in niche markets for his expertise.




Gina Gaudio-Graves

… the JV Queen is an ex-attorney and an Internet Marketing Consultant specializing in internet advertising.



Russell Brunson

… Russell Brunson started his online business 5 years ago with $20 and a simple idea. At the time he was wrestling at Boise State University and within a year of graduation had sold over a million dollars of his own products and services from his basement…




Anthony 'Tony' Blake

… is a business development consultant, marketing strategist, direct response copywriter, author, publisher, speaker, entrepreneur, Internet and entrepreneurial evangelist and visionary …



Ian Del Carmen

… Millionaire by age 28, Del Carmen is one of the most sought after Internet marketing consultants in the world right now,




Rob 'The Genie' Toth

… As the host of the series, Rob Toth's answers are also included as a "series recap" audio.